Hello everyone, and welcome to another Top 10 Tuesday! This was started by
The Broke and Bookish
, and the topics just get better and better! :) This topic gives me the chance to share with you the last 10 books I have bought. I have spent far too much money on books recently, convincing myself that I need to so that I can complete my A-Z author challenge, but I can never stop at just the ones I need! Luckily for me, my mum took me shopping 2 weeks ago, and decided to treat me to some books, so a lot of the ones I am going to talk about today are courtesy of her..*thanks mummy*!
So...to the bookshelf! I am going to order these in the order that they were acquired...oldest being 10, and therefore first :) The shameful think about this is that I have bought all of these in less than a month...I really need to start budgeting better!
10) A Prayer for Owen Meany - John Irving/ Grey - EL James
These two are the only ones on this list which I have actually read so far! They share 10th place as I ordered them at the same time, to fill my I and J spots for my A-Z challenge. I actually really enjoyed both of them, despite them both being a lot longer than I expected them to be...the longest on my challenge, in fact!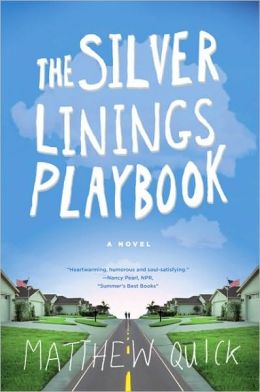 9) The Shadow of the Wind - Carlos Ruiz Zafon
Z is quite a difficult letter to come by, but I was recommended this by someone on the Goodreads Book Group which started the A-Z challenge, so thought I would give it a go! Unbeknownst to me, it is part of a series, which may mean that I end up reading the full series, because I don't like to leave things unfinished!
8) The Silver Linings Playbook - Matthew Quick
I am SO excited to read this! I was so happy when I realised that I needed a Q, and that this book was written by Matthew Quick. I did something I never do...watched the film before reading the book. It was on TV, and I must confess, I am usually very lame and in bed by 10pm, but I stayed up until 12.30 on a school night to watch this film! That shows how good it was! I really hope the book surpasses the film, as I expect it to!
7) The Good Women of China - Xinran
Again, X is quite a difficult surname to come by, and I was warned on the A-Z Goodreads group that really a Chinese author is the only option. This suits me just fine as I have never read anything by a Chinese author before, so I am excited to give it a go! This work is biographical too, and I always feel good stories have an even better edge when you know they're true!
6) Instructions for a Heatwave - Maggie O'Farrell
Again, an addition to my A-Z reading challenge. When I got home, it transpired that my mum has this book (one of the few books she actually has in hard copy these days, she is a slave to her kindle), but never mind, I like to have books for myself anyway! I had heard good things about this one, but unfortunately I didn't think it lived up to the hype!
5) The Heroes' Welcome - Louisa Young
Yes, you've guessed it...I also struggled to find a Y! I could not find a single Y in the entire Waterstones Southend store, after having checked all the genres I was open to reading: fiction, crime, SciFi, fantasy, you name it! Just as we were leaving, I found this gem on a table, and am very intrigued by it, because a) how beautiful is the cover?! and b) I have read the first book written by Young and loved it, so let's hope this is just as good!
4) Reunion - Fred Uhlman
I was very intrigued by this one! Of course, it is another addition to the A-Z, and I wasn't exactly spoiled for choice. However I found this and thought it would be interesting, it is only 75 pages long, but the synopsis on the back makes it sound like a lot happens in that space! I am always dubious of books that try to cram too much into a small space because I feel it can seem rushed or disjointed, but I felt the urge to give this one a go!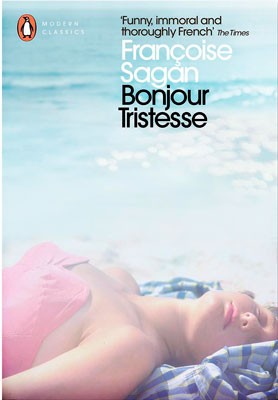 3) Bonjour Tristesse - Francoise Sagan
This is my most anticipated book! It frustrates me that I have to finish my A-Z challenge before I can read this, because I have been waiting to read The Lovely Bones by Sebold for aaages too. I got an email about this book from Waterstones, as they are doing a scheme where they try to resurrect classics which have fallen through the net of the public radar, which, may I say, I think is a great idea! I was really intrigued by this one, it seems to have a great plot and I was immediately drawn to it when I saw it in the store! Cannot wait to read! :)
2) The Year of Reading Dangerously - Andy Miller
I am worried this one may contain too many spoilers of books I have on my TBR list, but I couldn't resist! A book about how reading changes a man's life for the better? Yes please! I love contemplating the power of books and reading! :)
1) The Skeleton Cupboard - Tanya Byron
My most recent purchase - I saw this when I was at the airport on my way to Portugal, and thought it'd be silly to buy it there when I already had 3 books packed for 5 days! However it has been on my mind ever since, and I finally got round to buying it :) It is a non-fiction book containing stories from a clinical psychologist. You may have noticed that I am fascinated by mental health and psychology, so this is a must-read for me! I hope it is like 'The Man Who Mistook His Wife for a Hat' by Sacks, which is one of my favourite books!
So there we have it, my most recent purchases! What are yours? Have you read any of these...if so, what did you think? I'd love to hear any comments! Please also post links to your TTT in the box below!